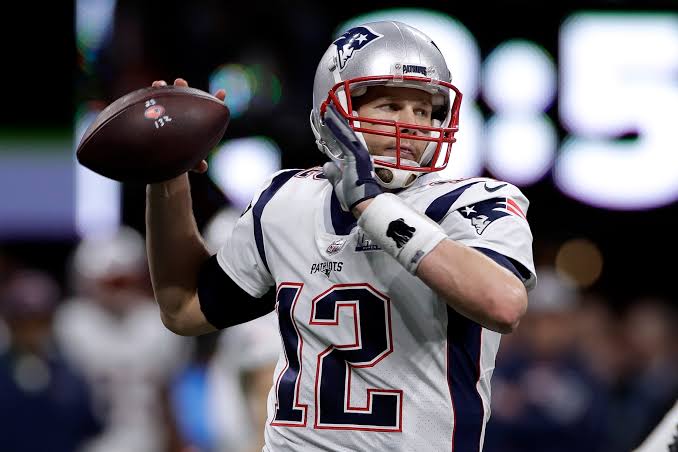 Tampa Bay Buccaneers quarterback Tom Brandy is at it again on Twitter, tweeting out a hype video for Buccaneers training camp that has gone viral on internet.
It's so nice seeing Tom Brady letting loose and seeming to genuinely be having fun since joining the Buccaneers. Honestly, one of, if not the best thing about Brady signing with the Bucs, other than the wild success thus far, has been his still relatively new Twitter presence. He dominates the game on the field, and off of it when it comes to the Twitter game. Leading up to training camp, Brady decided to tweet out this gem:
Now look, real or fake (most likely fake), the fact that people seem to be spending their time debating on the video's authenticity is missing the point. This is simply just another example of Brady enjoying himself. He's been doing a lot of that since coming to Tampa Brady and looks to have no intention of slowing down. In 2020, he had fun in the playoffs, the Super Bowl, then after the playoffs thanks to a copious amount of tequila. Now the fun continues heading into the 2021 season with this video.
From the looks of it, it's almost a callback/tribute to the old fantasy football commercials where players would fake videos like this campaigning why we should draft them for our fantasy teams. They were wonderful. If you're old enough to get the reference then we salute you. If not, then YouTube is your friend kids.
BASKETBALL TEAM CLEVELAND RENAMED AS GUARDIANS
Brady also mentioned in the caption how nice it'll be having actual receivers again. It's even nicer that the deeply crowded, and talented, receiver room will all be back to go for two in 2021, with some new toys as well thanks to the offseason. Not only that, the rest of the 2020 starters will be back as well. It's safe to say that Tom Brady, and Bucs fans as a whole, will see the fun that the end of the 2020 season brought continue into 2021.
COVID VACCINE DEVELOPER RECIEVED STANDING OVATION AT WIMBLEDON