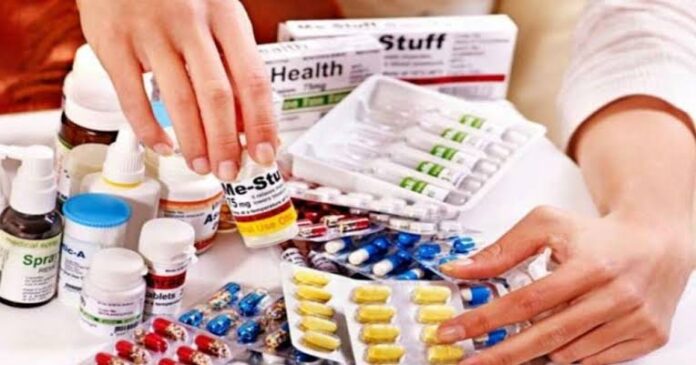 North Korea rarely shares its faults with the world, but a recent report submitted to the UN highlighted challenges in its health care system, including a shortage of medicine.
Voluntary National Review report submitted to the United Nations painted a grim picture of North Korea's ability to feed and provide proper health care to its people. While the report attempted to paint a glowing picture of life in North Korea, it admitted to having a lack of health personnel, a low technical foundation of pharmaceutical and medical appliance plants, and a shortage of essential medicines.
Telling the U.N. that those items "remain as challenges," the report noted that plants don't meet local demand or the good manufacturing practices outlined by the World Health Organization. Without the proper infrastructure in place, North Korea's had to rely on the GAVI Alliance for vaccinations.
Choi Jung Hun, a North Korean doctor who defected to South Korea in 2012, told the Associated Press he was barely paid for his services and the antiquated equipment left him unable to determine who was sick during the SARS outbreak and the flu pandemic. It raised skepticism about North Korea's claims that it has had no COVID-19 infections, adding fuel to the belief that North Korea can't be trusted to civilge reliable information.
North Korea : The challenges 
While North Korea conceded that it faces some challenges, its report also raved about the life people in the country live, including its universal health care system. However, Min Ha-Ju, a North Korean refugee-turned-researcher, told the Associated Press the gap between North Korea's elites and its working class is widening. The health care most North Koreans receive is not the "superior" treatment North Korea's main newspaper touted.
It claimed the improvement of people's "material and cultural life" was a "top principle" and repeatedly turned attention to its universal health care system and housing. It also alleged that suicide was not rising as a social issue because in North Korea "people are the master of everything and everything is geared to their benefits."
"The DPRK is the people-centered socialist state where the masses of working people become the master of everything and everything serves for their benefits," the report said.
The report was issued as part of a sustainable development initiative all U.N. member states adopted in 2015. A "plan of action" for people around the world, the report identifies 17 goals and 169 targets related to health care, poverty eradication, education, and food security, and economic, social, and environmental objectives.
At a meeting on Tuesday, Kim Song, North Korea's ambassador to the U.N. said sanctions, blockades, recurring natural disasters, and the COVID-19 pandemic are the "main obstacles" facing the Democratic People's Republic of Korea.
THE FRENCH DISPATCH FINALLY DISPLAYED AT CANNES
In the report, North Korea also said food production in 2018 was the lowest in a decade, a problem it attributed to natural disasters, weak resistance, and insufficient farming materials. The release of the report came shortly after Supreme Leader Kim Jong Un warned the country that the "food situation was now getting tense."