JINPING soft on southeast Asian countries: Chinese President Xi Jinping has said that his country does not need to dominate the South China Sea and Southeast Asia. Why did the Chinese President make this statement? Does Dragon have a bigger plan behind this statement? These questions are running in the minds of experts. The problem is, why did President Jinping have to make this announcement? What are the diplomatic implications of this? This announcement of the Chinese President has come at a moment when its dispute with the countries abutting the South China Sea and China is at its height. In such a circumstance, there is a suspicion as to what is the meaning of this statement.
JINPING soft on southeast Asian countries, what is the diplomatic meaning of this statement
Prof Harsh V Pant says that after the new Communist Party meeting, it has been assured that Xi Jinping will become the President of the country for the 3rd time. After that, he began working on his policies. The border dispute with the countries meeting China is a big problem for Jinping. Settling the border dispute is a big challenge for Jinping. Due to the border dispute, China has rough relations with most of the neighboring countries. India is also included in this. Dealing with the time limit dispute will be Jinping's primary agenda.
This can be assessed from the recent activities of President Jinping. The China-Bhutan border talks can be seen connecting with this link. Currently, China organized talks with Bhutan considering its border conflict. Both the countries have agreed to settle the border dispute for the first time. The border dispute between India and China is still embroiled. China's border law should be seen as this link. India has also expressed its objection regarding the border law. Although this border law of China has not been implemented yet, the market of speculation is hot about it.
Southeast Asia is a more sensitive area for China. China's relations with Indonesia, the Philippines, Japan, and Australia are very strained. China's concern has increased due to the strategic friendship of Australia and America. Akas and the Quad association have further increased the problem of Jinping. These 2 organizations include Australia, Japan, Britain, and India. In such a situation, this statement of Jinping shows how important South Asia and the South China Sea are to him. Jinping has indicated with this statement how valuable Southeast Asia and the South China Sea are to him. China's relations with these countries are in extreme tension.
From this, President Jinping is striking 2 targets with one arrow. By doing this, Jinping can create new pressure on the ongoing border dispute with India. Jinping will attempt to indicate that he is ready to resolve the border dispute peacefully. He does not like to exercise grandfathering for this. This is a big move by China. Second, he wants to reduce the impact of US relations with South Asian countries. This is the recent strategy of China.
What did Chinese President Jinping say? Why is JINPING soft on Southeast Asian countries?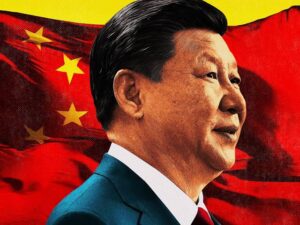 On Monday, Chinese President Xi Jinping stated during an online meeting with members of the Association of Southeast Asian Nations (ASEAN) that his nation does not want to oversee Southeast Asia. He said neither likes to bully his neighbors. The conference was prepared to celebrate the 30th anniversary of the links between the 2 sides.
The country's official news agency Xinhua quoted Jinping as saying that China strongly opposes authoritarianism and power politics. We wish to sustain friendly relations with our neighbors and lasting peace in the region. Jinping's statements appeared days after Chinese coast guard ships thwarted 2 Philippine boats holding supplies to troops off the disputed South China Sea coast and showered them with water. The South China Sea is also contended by ASEAN members Vietnam, Malaysia, Brunei, and the Philippines.
Southeast Asia can be divided into two geographical parts. Southeast Asia includes Vietnam, Cambodia, Thailand, Myanmar, and Peninsular Malaysia. Maritime Southeast Asian countries include East Malaysia, Brunei, East Timor, Christmas Island, Indonesia, the Philippines, and Singapore.