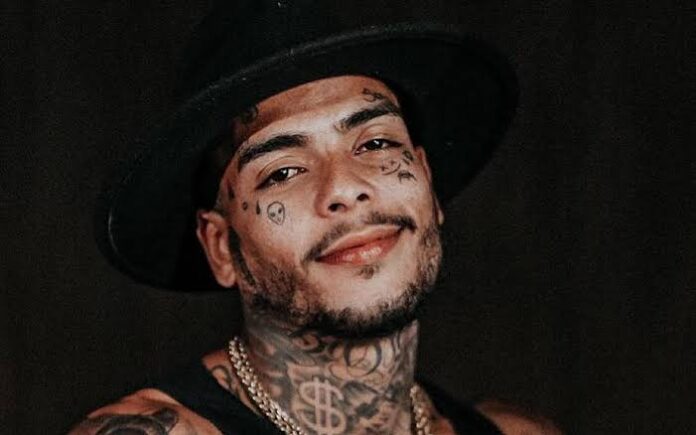 Brazilian funk musician, Kevin Nascimento Bueno, popular as MC Kevin, has died after falling from a hotel window on Sunday in Rio de Janeiro. He was only 23 years of age.
Funkeiro MC Kevin met a tragic death on Sunday night 16th May. He was just young and a talented singer. He suffered a serious accident, by felling from the balcony of the 11th floor of a hotel located in Barra da Tijuca, west of Rio, and had to be rushed to the Miguel Couto hospital, in Gávea.
The Municipal Health Secretariat of Rio put a confirmation on this news. Kevin's entry into the hospital and recorded that his state of health was very serious. A few minutes later, he sent the news that the funker had not resisted his injuries.
Unfortunately, patient Kevin Bueno did not resist and died, said the statement. It was sent by the Secretariat to the UOL
Angelo Canuto, Kevin's friend, reached to talk to the report and said that, along with the singer's family. He would take a flight from São Paulo to Rio to better know everything that happened in detail.
Last night, MC Kevin performed at a nightclub in Rio. He was attending the city with his wife, lawyer Deolane Bezerra. After confirming her husband's death, she shared a letter on Instagram Stories.
She wrote an emotional message – You are and always will be the love of my life. The most beautiful love I have ever had, the man who loved and admired me the most. Go with God, my boy! I will always love you.
MC Kevin – Career and  Controversy
Almost 9 million people on Instagram followed MC Kevin.  Moreover, he had 535 thousand subscribers on his YouTube channel. On the platform, the funkeiro already added 15 clips over 1 million views each, including the superhits "Terapia" and "Piscina de Diamante". On Spotify, the funkeiro had nearly 2 million monthly listeners.
Troubled relationship
Before they made the relationship official in April, Kevin and his wife, Deolane, also went through ups and downs. In December last year, videos of an alleged discussion of the two gained space on gossip profiles on Instagram.
In February, MC Kevin and Deolane came to put a stop to the relationship. However, he confessed that he missed the woman's company. It is painful to know that I lost the woman of my life. I was immature. Every human being makes errors in life, I think I live a very severe and very difficult life. But I enjoyed these moments.
Upon resuming their romance, the two toured to Dubai and, in April, were married in a ceremony held in Tulum, Mexico.
FRIENDS AND FANS PAID TRIBUTE
Fans of the late singer from all over the world gave tribute on social media.
RIP #mckevin my favorite Brazilian artist! I'm heartbroken," reads one tweet. "You're the GOAT forever."
While another said-  RIP Pleading face #mckevin May his soul Rest In peace. One of the best Brazilian singers.
On Instagram, fellow performer Mc Ozis posted a photo of himself with Nascimento, expressing disbelief at his passing.  He couldn't believe that his friend died so tragically. He sent condolences to his family and known.
Palisades Fire rises to 750 acres, evacuations ordered in Topanga
While musician Preta Ferreira also offered her consolings to Bezerra, She wrote – God bless and comfort you. Go ahead, I pray God to give you the go-ahead. I'm sorry, I'm really sorry. God conserve you.
TOP FEMALE CELEBRITIES SHOW OFF BODY POSITIVITY OVER 40