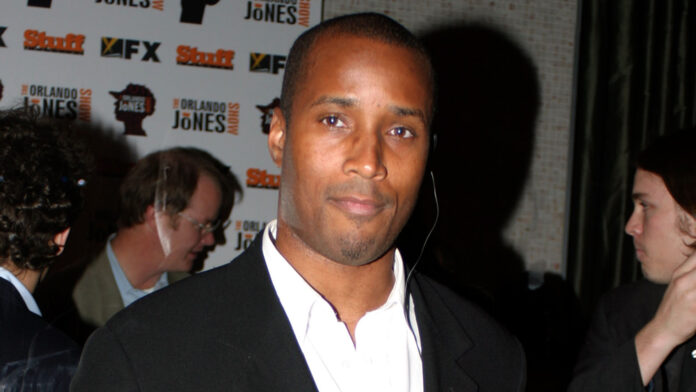 Granville Adams, one of the best actors to appear on the screens. Best known for his performance in HBO's "OZ", as Zahir Arif has died today. After battling a long struggle with cancer, Adams has left the world at the age of 58. The shocking news came on Sunday when the showrunner and executive producer Tom Fontana posted on Instagram. In the post, Fontana wrote a short quote for his beloved actor Granville Adams. He posted, "Goodnight, sweet prince, and the flights of angels sing thee to they rest".
LATE ACTOR GRANVILLE ADAMS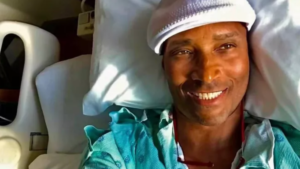 Earlier, Fontana and one of the 'OZ' actors Dean Winters launched a campaign, Go fund me for the actor. So that it can help Adam and his family, to pay for the late actor's medical bills as he was suffering from cancer. He required a lot more kind attention and care from the past few years. And the campaign worked quite well, as they were able to collect a total of $99,800. Which exceeded the donation goal, which was at around $69,500.
But the campaign, however, remained active as Adam's in the last few months required a lot more medical care. As Adams continued to require medical treatments. By the time of Adams's death, the crowdfunding gathered around $100,00, which showed such great support from the fan base to Adams.
ADAMS ACTING CAREER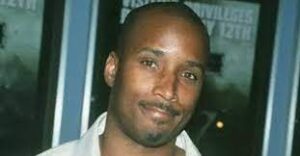 The OZ star actor Granville Adams appeared in all six seasons of the television show OZ. Where Adams's character in the show goes through a spiritual transformation during the whole prison drama. So basically the show is based on the prison and the characters include the jail mates, where one was Adams character.
However other than that Adam has worked in other acting shows as well which included "Empire" and "Homicide: Life on the Street,". These showed the acting skills of the finest actors in the industry, which sadly died.
ADAM'S FAMILY'S OFFICIAL STATEMENT
The Instagram post from his family reads Granny has now left for heavens. Granny spent his last few days with his loved ones, and we cherish them all. Granny loved his family and close friends, spending the last few days with them is one of the best times. While his wife Christina always remained by his side, was left alone after his death, said the Instagram post.
The post continued and said, that granny cherished every moment in his life. And now he is in peace and is away from all those sufferings. Granny was a very brave man and he fought with full courage and strength. He fought till the end with dignity and beauty like no one else. Granny does not want us to be sad, but always keeps a smile on our face whenever we remember him.
GRANVILLE ADAMS: LAST WISH
He wanted each one of us to smile and cherish all the best movements we had with him and then share this beautiful love with others. Granny might have had left the building, but he will forever be in our hearts!".
Adams has always kept his fans updated with his health issues. And he shared that he was diagnosed with cancer last year in 2020, since then he has always kept his fans updated with his health issues. Which even included an Instagram post from 10 weeks ago from the hospital after the radiation treatment.
EMILY RATAJKOWSKI ACCUSES ROBIN THICKE OF GROPING HER
Winter who played an Irish inmate Ryan O'Reilly on the show has also shared a heart-touching post on Instagram, as a tribute to his co-star. he wrote I met Granny in 1992 and since then I have been amazed by such a charming personality. His infectious smile makes you more interested in him, he never spoke ill of anyone. He continued that Granville was beloved will always be remembered as a heartwarming person, Period.
HISTORIC MOVEMENT AS UN APPROVES WORLD'S 1ST MALARIA VACCINE