Virtual democracy summit: There has been a steady improvement in relations between America and India. Shortly before, Prime Minister Narendra Modi was given a warm welcome in America. During this, PM Modi met US President Joe Biden and Vice President Kamala Harris.
Despite the S-400 missile defense deal with Russia, India's dominance in the US is such that many US lawmakers have advocated not to impose sanctions on India. Now US President Joe Biden has listed 110 countries for a special virtual conference.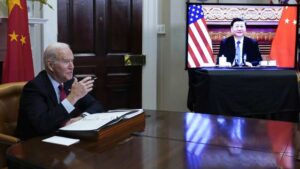 Joe Biden has invited all these countries for a virtual conference on the subject of democracy (virtual democracy summit). Apart from many western countries, he has also invited countries like Iraq, India, and Pakistan for this conference. However, China's name is not on this list but Taiwan's name is there. It is believed that China may be angry with the move to send an invitation to Taiwan.
America did not even send invitations for virtual democracy summit to some of its traditional friendly countries
This list has been posted on the US State Department website. This conference has been scheduled for 9th and 10th December. Some shocking decisions have also been taken in this online conference, for example, America has not sent invitations to its traditional friendly countries – Egypt, Saudi Arabia, Jordan, Qatar, and UAE for this conference. Talking about the countries of the Middle East, only Israel and Iraq are included in this list.
Apart from this, Biden has also sent an invitation to Brazil for a virtual democracy summit. However, the right-wing President of this country, Jair Bolsonaro, has been a supporter of former US President Donald Trump. Bolsonaro has also been facing a lot of criticism for conducting human activities by cutting down Amazon's huge forests. America has sent an invitation to Poland in Europe as well. However, for some time now, there has been a constant concern about Human Rights Records in this country.
At the same time, if we talk about Africa, then countries like the Democratic Republic of Congo, South Africa, Nigeria, and Niger have been invited. Significantly, while announcing the summit in August, the White House said that the summit will discuss three major themes and initiatives, including raising voice against authoritarianism, fighting corruption, and promoting respect for human rights.
Biden has repeatedly portrayed democracies' battle against autocracies as an important geopolitical challenge of the 21st century. In a speech in April, to Congress, he said the U.S. must nudge back against Xi and other authorities who seek to indicate that their system of government is better for their people.
Biden said at the moment, relating to Xi that he is deadly earnest about unfolding the most significant, significant country in the world. He thinks that democracy can't compete in the 21st century with autocracies because it takes too long to get unity.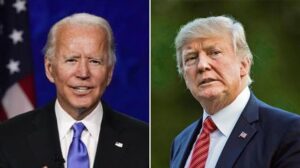 Yet after developments, including former President Donald Trump's resuming rejection to accept his re-election setback. And the January 6 attack on the Capital by some of his followers, critics have disputed the state of American democracy.
The Stockholm-based International Institute for Democracy and Electoral Assistance disseminated a report Monday that mentioned the U.S. fell sufferer to authoritarian tendencies itself. And was knocked down an important number of steps on the democratic scale.